Talking about my new book..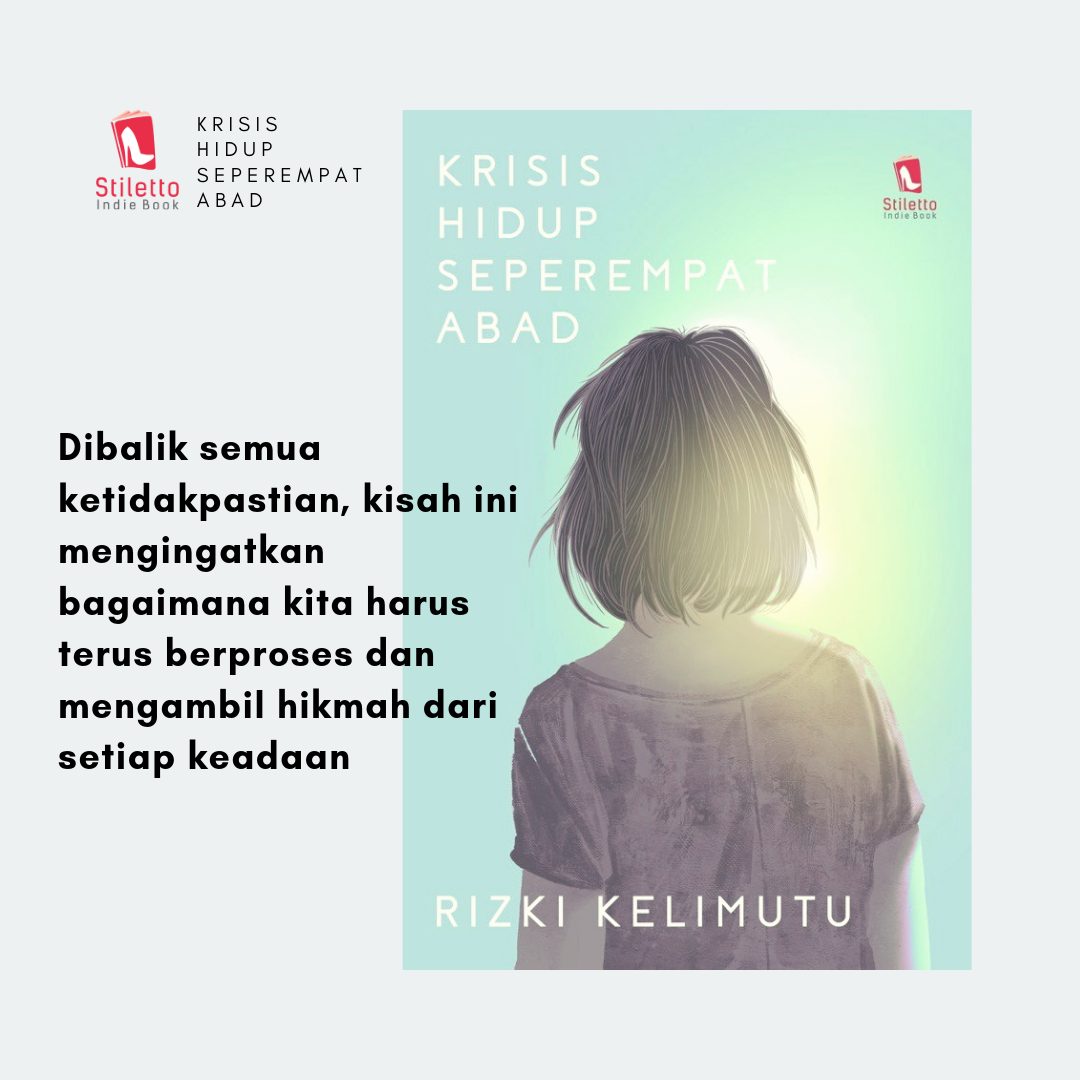 Writing has always been part of me. I always enjoy the whole process of channeling my thoughts and pour it into chains of words. It's liberating, as if I just released the agonizing part of my body by letting the words out. But in contrary, at the same time it also gave me more clarity on what I actually feel about lots of things. It helps me to shade some doubts so that I finally see what I actually feel and how to react to that feeling. It's been a private activity so far, except for a few stuff that I shared on my blog.
However, maybe just like a normal person, I also knew that I would like to showcase it publicly someday. I knew I always wanted to publish a book. Little did I know that I could finally realize that dream just recently.
It felt surreal and I still can't believe that I could managed to find the courage to put my words out there. Especially since it's my own story. Some part of me said that I would just embarrass myself by doing this. However, I thought that it's just fear doing its job and I should be doing mine as well which is, to overcome it.
I've been fascinated my memoir for the past couple of years and I knew that I always want to write one. But my life is probably too boring to be shared so I decided to embark a new adventure for a whole year in 2018 by moving to Bali and do some experiments with my life.
But the story itself is actually started when I visited Germany for the first time in the end of 2017. There was nothing wrong with my life at that time, but I feel lost. I feel like I've been moving in circle, just like a hamster spinning in a wheel. And this one question suddenly popped out. "Am I happy with my life?"
So then I decided that maybe I need a fresh start. As a devout planner, then I started to plan some experiments that I always wanted to do. I made a decision to replicate Gretchen Rubin's experience with her Happiness Project by focusing to a certain topic per month.
I started with material stuff since I know that I'll be moving by the end of the month. Material stuff is probably not the most important part of our life but I believe that our relationship with material stuff or how we consume them effect a lot of other areas in our life. In "Make Room for The Essentials", I talked also a little bit about my view on minimalism.
My first month in Bali, I decided to embark on a culinary marathon, while also challenge myself to be a vegetarian. There's a saying that says "People who love to eat are always the best people" and I was intrigued to actually prove it.
March - Friendship
Adult friendship is hard but it's one of the most important investment in our life. I love this article from The Cut that says that "friendships are these weirdly intimate, vital, deeply rewarding relationships that most people don't treat with nearly enough care." In this section, I talked about how I learned to get to know more people by initiate more small talks and how to also nourish our relationship with our existing friends.
I talked about my view on family relationship. Especially on how to navigate differences by going back to our roots. And "Letting Go of Comparison" is actually my most favorite part of the book that I would definitely recommend if you have any siblings.
Although it was Ramadhan when I stayed in Ubud, it doesn't hinder me from pursuing my dream to learn yoga there. For a whole month living there, I also try to rely on my own strength to get around (that basically means walking or biking). I also talked about the easy part of healthy living that most people forget.
I knew I always wanted to go to Seattle and I made it on June 2018. I talked also about getting 70K miles and upgraded my loyalty program (including how I exhaust myself from all those trips).
I've been postponing this topic but finally managed to talk about it on July. In this section, I cover about failure, my view on passion, and also my experience of working remotely.
One of the most daunting section for me. Especially because I'm not really open about my view on religion. But I managed to talked about my experience of celebrating eid in the US and also my view on being a minority.
Another daunting section for me. I reminisce about my old childhood and how it actually shaped my view on love. I even go for an extra mile and watched lots of romance movies and read lots of books to be able to actually write for this section. In the "The Opposite of Loneliness" I also talked about how I perceive this feeling.
I talked about how I keep a record of my spending for the whole year and how I decided to buy a house. But not only about spending. I also talked about how we can do sharing in a better way.
As much as it sounds contradictive to the topic, on "Chasing Real Conversation", I talked about how I went on social media detox for a month. I also talked about my new hobby that just started in these recent years, which is visiting art museums. Last but not least, of course, I also talked about my hobby for reading and playing music.
December - Evaluation
The last month was dedicated for evaluation or assessment. In "Data-Driven Lifestyle", I talked about how I learned to use data to base our life decision. I also reflect about what I've been through for the past year and what did I learned from all these experiments.
---
The story that I have in this book is probably not new for a lot of millennials out there. It's basically everything you will ever hear from a 20 something girl that has been living a good life until she realized that there's probably something wrong in her that she couldn't understand.
I would like to close this post by quoting a book that I read from Indonesian author that I recently discovered, Lala Bohang.
I create to have some sense of control, to create a universe where I can comfortably live in. If some people feel the same resonance and want to live in the same universe I'll welcome them with open arms, if no one cares I'll continue anyway. Because the purpose is not to speak to other people from the beginning. The work exists simply to save me. - The Book of Invisible Questions.
PS!
Please go here if you'd like to order the book.