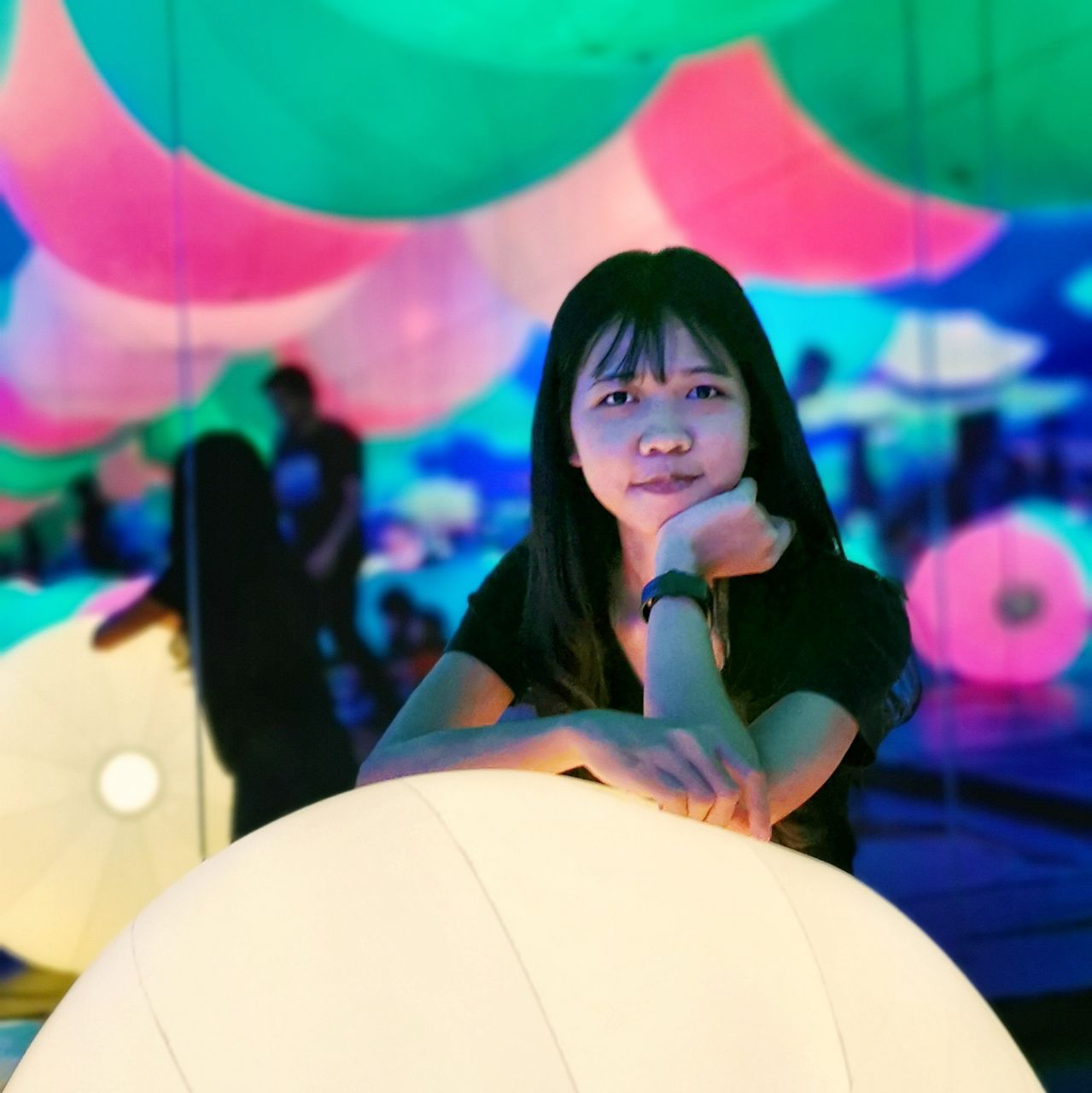 Hello folks!
Anyway, how's your decade doing? I hope you don't feel pressured after reading those decade's recap from some random people on the internet. You do you, ok?
And don't worry about it. I'm not going to recap what has been a decade for me (it's probably boring). I was just going to do what I've been doing for the past 2 years, which is to review the previous year and update my value for the next one.
So, 2019. Alright. 2019 for me has been a year that reminded me to be grateful. There are lots of things whether it's related to family, career, or personal goal that got me thinking if I was very lucky last year.
Although of course, that doesn't mean that I don't work hard to get them. Work hard and focus on the goal are definitely part of the equation. It's just hard to believe that so many good things happened in the same year. God must've been very kind to me, and I can't help but feel that I'm just super blessed. Alhamdulillah.. (:
Alright. Time for a few highlights from 2019:
My first nephew was born
And he's probably the best thing that ever happened to me in 2019. Like, how can I ask for a better thing to start a new year than to have a newborn nephew? I'm very grateful that I spent the majority of my time this year in my hometown so that I could watch him grow up closely. My year (and my entire family's) definitely wouldn't be the same without him.
Add-ons outage
If you're a Firefox user, you probably remember about the add-ons certificate issue that breaks all Firefox's add-ons in May (here's a technical explanation from Mozilla CTO). During the issue and as an interim support community manager at that time, I was very proud of how our community worked hand in hand during the crisis and help a lot of (and I mean, LOTS OF) users in multiple languages. There's even an online media that cover how we handle the incident. Kudos to all Mozillians who worked over the weekend during the incident (there are countless, I can't even 😭). Witnessing their spirit and working along with them is what keeps me excited to work.
In the spirit of sharing
I'm probably an introvert, but if you know me better, you might know that I love to share. And I guess, 2019 taught me that in order to share, it's not necessary that I have to be in the spotlight. Instead, we could do it by facilitating the sharing and help others to share what they've learned. In early March, I was very proud that I managed to organize Global Diversity CFP Day Jakarta along with a friend, Galuh. The collaboration then evolved and goes beyond that. In April, we decided to start a podcast called Kartini Teknologi to empower more women to join the tech scene. We talked to 10 amazing Indonesian women this year in our podcast, which I definitely learn a lot from. I even managed to meet with my role model during university, kak Alanda Kariza and her son, Sena. And then in October, in collaboration with the remote worker community, we managed to organize the first Hacktoberfest in Bali. That was my first event ever in Bali and I hope we would be able to collaborate more in the future!
Now I understand what they've been saying about Jogja
I wouldn't say that I travel a lot in 2019 although I visited Whistler at the beginning of the year, and then Berlin and Jogja for a couple of times, as well as Gresik and Bali in September and October. Whistler Blackcomb was really beautiful (I mean, riding gondolo while spotting bear was just amazing). And now after 3 visits, I keep on loving Berlin more and more. A friend perfectly captured my feeling by saying that Berlin is just like beer. You wouldn't like it the first time you try it, but then it grows on you. It's just so true. Another city that gets me addicted to this year is Jogja. Now I no longer wonder why people like it so much.
I can finally die in peace, now that I published my book
I was half-joking with a friend when I said that I would be a haunting spirit if I die before I publish my book. Except that it's not really a joke. Publish a book has been a long outstanding dream that I really wish to accomplish and I'm very grateful that I managed to make it come true in 2019. It has been a challenging process which leads me to understand the publishing world a little bit better. I can't thank you enough for everyone involved in the process of scoping, writing, editing, as well as for the early readers who helped me to improve the initial script. I try to be really honest in the book and shared a lot of insecurities that I felt during my quarter-life crisis phase to the point that it made me scared whenever I hear people read it. But it's all worth it. Some book ideas are dancing in my mind but I guess I need to keep my promise and finish that one book about remote working first. Apart from publishing my book, I feel also grateful to be able to attend 3 literary festivals this year. One is the Ubud Writer and Reader Festival, in which I came as a volunteer. And the other two which I came as an attendee are Indonesia Writers Festival in UMN and Patjar Merah in Semarang.
All these things are tied to a year of journaling
I made a promise to myself to write journal more regularly in 2019, which I did. It's probably the most successful resolution from last year which I'll definitely recommend to everyone. Journaling has helped me to clear my mind and force me to think about what I really feel. To keep it simple, I created a structure for the journal that consists of 3 questions:

What I accomplish today: Although I love lying down (aka rebahan), at the end of the day, I would be disappointed if I got nothing done during the day. This question keeps me accountable to do at least something meaningful that I can put here at the end of the day.
What made me happy: What we've done is not necessarily what makes us happy, right? I put this question as a reminder of what are the things that really meaningful to me.
What I can do better: I could just put "What went wrong" here. But, instead of focusing on the bad side, I want to challenge myself to think about what I can do to make it better.
Alright, I had enough of reminiscing 2019. Now, to start 2020 with a strong footing, let's update a set of values that I would like to hold on to in the next 12 months (caution: these are my personal goals. Take it only as a reference if you would like to create your own):
Health
Force yourself to eat even if you don't feel like eating. Cook, if it makes you excited to eat. Exercise, not only when your body is aching, but do it as a prevention.
Bravery
Insecurities and bravery can sit together and you just need to manage them simultaneously. Trust me!
Minimalism
Don't fall into that compulsive habit anymore, Kiki. This will keep you to focus on what's really important.
Creativity
Think about balancing consumption and creation. You need that in order to be a better creator.
On people
You do understand that you don't have to keep everyone happy, right?
Give back
Be better on this. Period.
On state of mind
Thanks for holding on when things get hard but free your mind by being more open to others. Trust me, it's worth it!
On relaxing
Get more sleep, spend your annual leave, and don't feel guilty for going places without having another reason but to have fun!
What about you? How many carry-on resolutions you have this year?